Sanitation, Treatment, and Health Protection
Publication Data :
Last updated:2019-10-04
Count Views:799
In order to maintain detainees' health both in body and mind, this Center is ready for the surrounding sanitation and the health protection.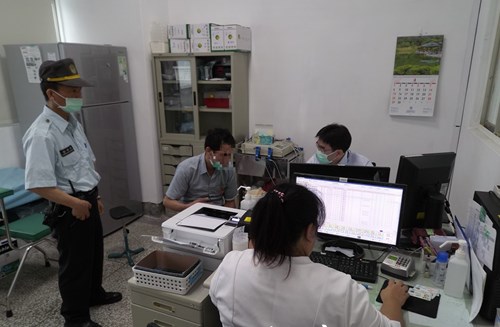 Prevention:
When entering this Center, the detainee must be physical examined and be once more examined for physical agility by National PingTung Hospital. In addition to VD blood examination once a month by the Zhu Tian Sanitary Office, and the chest X-radiating once the other month by the Chronic Disease Prevention and Treatment Office. A treatment history card is filed for supervising as soon as a patient is found among these detainees.
Treatment:
There are internal medicine, home medicine, dental medicine, psychiatry, and Chinese herb medicine, and all the doctors come in turn every day to this Center to treat the detainee who is sick.